본문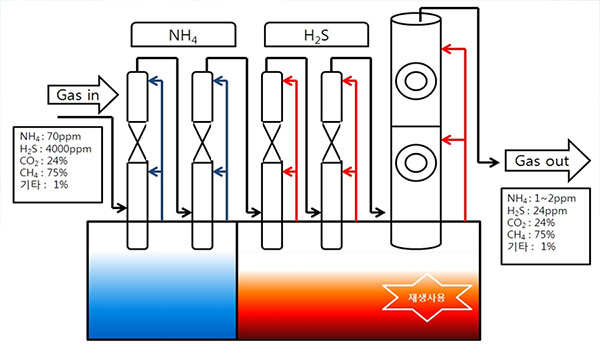 Air quality is a major concern of many citizens, scientists and policy makers. Odors and gases emitted from industrial production, waste management and power generation, and other economic activities threaten both public health and environmental sustainability. Fortunately, as engineers and technicians seek new designs to avoid such emissions, technology affords a way to mitigate odor rising from factories and public utilities, particularly sewage treatment plants.
Generally, the exhaust gas or odor is treated through an absorption process. The air pollution control industry has been using scrubbing to tremendous success for many years. Scrubbing is a proven and effective technology to blunt unpleasant odors and exhaust gases. Scrubbing can remove pollutants whether the airstream contains gases, liquid or solid particulate matter — which is a huge advantage that scrubbing can offer.
When there are several pollutants present in a gas stream, it's customary to choose scrubbing to clean. Scrubbing have the ability to first remove gas contaminants through diffusion. Then, the liquid and solid particulates are then removed in a second stage through either inertia impact, cyclonic motion or by interception. Once the polluted air, such as exhaust gas has been run through scrubbing, it's then expelled out of the scrubbing system with 99% of the contaminants removed. Although all scrubbing systems for odor control operate using the same chemical principles, they are not all the same.
When your company's engineers are considering scrubbing equipment, they must consider the system's capacity. Check out the available capacity of the system's units, inquire about the pressure drop, the required removal efficiency and how reliably the scrubbing system operates. These factors together will determine the effectiveness, affordability and longevity of your scrubber.
Chunghae ENV Co.,Ltd. has the industry experience to give you the customized scrubbing solutions you desire.