Donating 10 million won to Paju-si to help neighbors
본문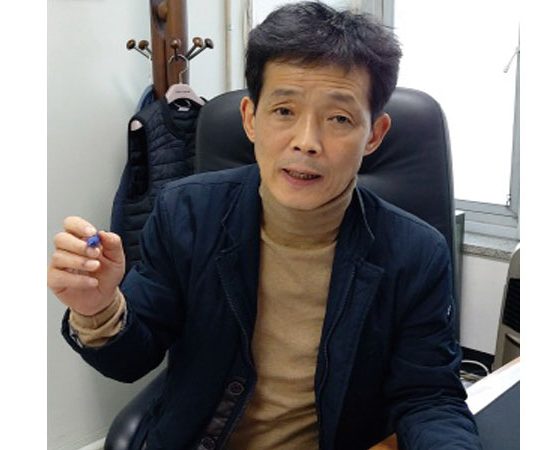 "We are having a hard time with ASF (Pig Fever) and covid 19. As a local company, It's natural to practice sharing.
Byeongkwan Lee (58), CEO of Chunghae ENV Co., Ltd., who is considered one of the nation's leading environmental R&D companies by the Ministry of Environment, is igniting hope in communities who suffering from ASF and Covid-19. He is actively engaged in corporate ethics practices by delivering donations and consoling the hard work of public officials.
Recently, Mr. Lee visited Paju City and donated 10 million won to help neighbors who suffering from ASF and covid-19. He also visited Paju City Health Center which whom working hard to prevent the spread of COVID-19 infection and delivered pizza and chicken.
In October last year, when the ASF was during an emergency, he visited Paju Agricultural Technology Center, Eup, Myeon, and Dong and delivered 400 boxes of rice cake, 1,000 bread, and two boxes of chicken.
CEO Lee is practicing love and sharing because he could not turn a blind eye to his neighbors suffering from the local economy in Paju, which was frozen by ASF and covid-19. "Chunghae ENV is a local company that takes root in the region and grows," he said. "We need to take care of our difficult neighbors in Paju, which is suffering from the beyond one's control of viruses." "It is a natural duty to create income and create jobs in Paju."
Founded in 1997, Chunghae ENV Co., Ltd. has invested 6% of its total sales in research and development over 20 years and is the only research company in Paju with solid technology to hold more than 30 patents related to the environment. Also, Recently, it has surprised the environment industry by faithfully developing key technologies for reducing waste, which is the R&D national task of the Ministry of Environment, by lowering the sludge water content rate to 30% from the previous 65%.I will continue to be a sharing leader who shares corporate profits to the neighbors in need," CEO Byungkwan Lee said. 
"I will never forget that it is the company raised by Paju citizens." Paju=Reporter Kim Yoseob
Source: Kyonggi Ilbo (http://www.kyeonggi.com)