Participating in Paju Chunghae Environment 2012 World Solar Energy Expo
본문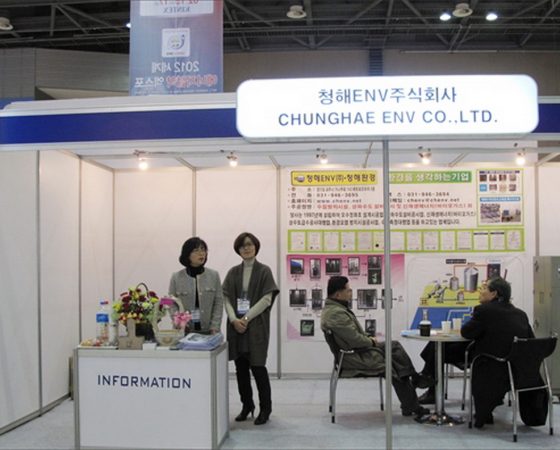 Chunghae Environment Co., Ltd. (CEO Byeongkwan Lee) was the only Korean environmental company to participate in the 2012 World Solar Energy Expo, which will be held in KINTEX from the 15th to the 17th.
Chunghae Environment Co., Ltd. received positive reviews for displaying "Technology of Small Reactors and Electronic Field Generation Technology Devices to Promote the Generation of Biogas Through Electromagnetic Wave." developed by Gyeonggi Daejin Techno Park and displaying 'CH-EMA' using ultra-high frequency electronic field generation devices.
The World Solar Energy Expo was organized by Media Club Info, sponsored by the Ministry of Knowledge Economy, Seoul Metropolitan Government, National Techno Park, and Korea Energy Research Institute, and participated by Japan, Portugal, Australia, New Zealand, and Taiwan.
Representative Byeongkwan Lee explained, "New renewable energy is a technology development project for the electromagnetic generation that generates more than 70% methane gas, and wastewater sludge is much reduced, reducing facility and operating costs by recycling resources."
Chunghae Environment Co., Ltd. is a representative environmental company in our city and has been selected as an excellent environmental company in Gyeonggi-do through steady technology development, and is taking a leap forward as a global environmental company by participating in the Shanghai Green Road Show in China.
Source: Paju Journal 2012-02-17